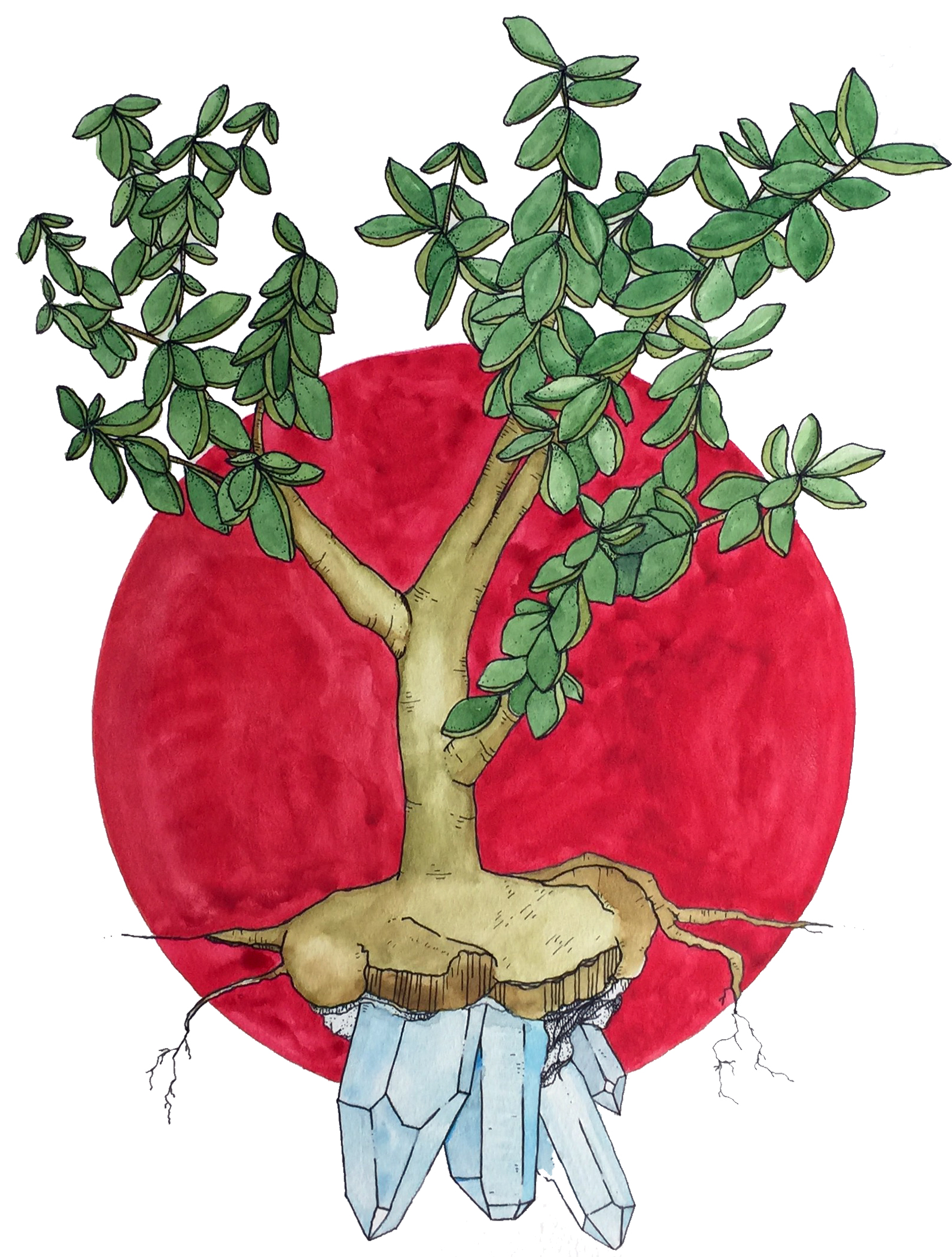 Crystallized Abundance
A deep, desert sun sets behind a Jade plant with Quartz blooming out of its roots. An amplification of good luck, abundance, and protection.
∆
Choose between an art print or a greeting card. Printed using archival inks on acid free paper. Art prints arrive with backing in a cellophane sleeve. Greeting cards are packaged with a creme envelope in a cellophane sleeve.
The Original is painted on a 11x14 inch Aquaboard with a 1 1/2 inch cradle. Ready to hang + enjoy!
∆
©Wild Woman Creative 2017